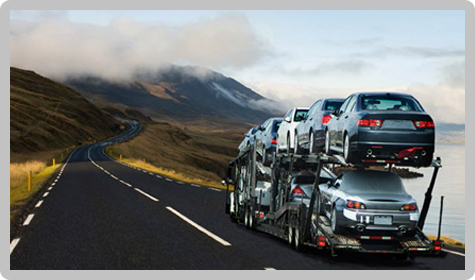 We believe the number one aspect is clear communication. If you read the Auto Transport Review websites you will find a recurring theme in most negative reviews that focuses on an inability to get a hold of an Auto Carrier for a status update.  We have severed our relationship with a number of Auto Carriers over this very issue, because it is very important to us as well.
Clearly answering the many questions our customers have about shipping vehicles is just another important aspect of a Dependable Auto Shipper. It's hard to find good honest companies out there that will tell you the truth about the process of car carrier services. If you understand some fundamental things, it will go a long way to making your experience easy and simple. The first thing is to understand better is your car protection. Protection comes in the name of auto transport insurance. When dealing with auto shippers have a clear understanding of their insurance policies. That way you know if something goes wrong, you can feel comfortable knowing your vehicle is covered.
Next, when doing research on companies is to find out as much information as you can. Basically by visiting their websites as well as third party review sites and others like the BBB. This will give you an idea of where they stand with customer service. Reading experiences from others provides insight into the company's practices and business ethics. Will they go the extra step? If the salesman says yes but the reviews say no, you may start thinking who has more to lose in this situation.
When looking at companies online, you want to compare apples to apples when it comes to their product offerings and services. Some companies offer services that are included that perhaps other companies might charge a fee for. Get a keen idea of what you need while understanding what is included and what is not. Hidden fees never put a smile on someone's face. Know what services are useful to you and which ones aren't. It's useless for a salesperson to tout that they provide door-to-door service when you live walking distance to the terminal. Why pay extra when you don't have to?
The most important part of the process for most people is getting the actual shipping quote. The smartest thing to do is get as many free quotes as possible. The price of the quote will depend on various things such as distance, size of the car, is it operable or not and whether or not you want your car enclosed or open air transit.
Also, when paying find out what are the clear methods of payment. Do you have to pay all or part upfront? Or can you pay cash upon delivery and fulfillment of services? Understand, most companies that ask for money upfront, do that to pay their salespeople commissions. Therefore, they may have little incentive to make sure everything is taken care of on your end. Ultimately, go with the auto transporters that offer the best payment method for you and your budget.
Another important fact to consider is the licensing of the auto carrier. Just like insurance, you need to know that the company is above board and stays within proper regulation for safety purposes and standards.